Welcome
The port of Herbaudière on the Island of Noirmoutier was one of the first deep water marinas built in the Vendée region in 1973. The marina was expanded in 2005 and again in 2010. Impeccably maintained with regular investment, it now has a capacity of 574 berths.
Herbaudière Harbour on the island of Noirmoutier is a private port, owned by a public limited company under lease until 2037. It has already indicated its willingness to extend this status with plans for further innovation, notably the new "smart marina".
Herbaudière Marina on the island of Noirmoutier offers 10 categories of berth: 6 m, 6.40 m, 7.60 m, 8.50 m, 10 m, 11.50 m, 12 m, 13 m, 15 m et 17 m (contact the harbour team for more information)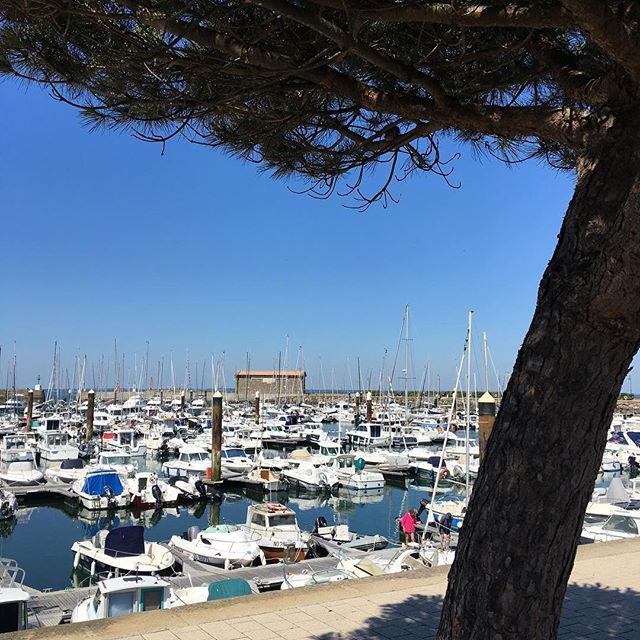 Situated between Brittany to the north and Nouvelle Aquitaine to the south, we are in the district of Vendée within the Pays de la Loire region. From the island of Noirmoutier there is a huge variety of possible sailings. Set course north towards the Loire estuary, La Baule, Belle-Île, Île de Houat, Île Hoëdic, la Trinité, Le Crouesty, or Île de Groix. Or head south to Île d'Yeu, Les Sables d'Olonne (start of the Vendée Globe yacht race), La Rochelle, Île de Ré, Île d'Oléron or even Île d'Aix. Noirmoutier Island promises a well-preserved, unique environment, in terms of its architecture, maritime pine forests, marshlands, beaches, etc. It is a paradise for cycling.
At the north point of the island, Herbaudière Harbour offers an exceptional choice of navigation in all seasons, between the Atlantic side or the Bay of Bourgneuf side, between Pornic and Noirmoutier Island.
Herbaudière is the main marina in the French Atlantic Islands, situated:
16 nautical miles (NM) from La Baule-Pornichet,
40 NM from Belle-Île,
35 NM from Île de Houat,
30 NM from Île Hoëdic,
48 NM from La Trinité,
45 NM from Le Crouesty,
65 NM from Île de Groix,
23 NM from Île d'Yeu,
47 NM from Les Sables d'Olonne,
80 NM from La Rochelle,
70 NM from Île de Ré,
80 NM from Île d'Oléron,
85 NM from Île d'Aix,
Some berths are currently available (by purchasing shares) in all categories except 13 m and 15 m.
---
Facilities: hoisting and lifting, toilets and showers, car park, closed park, fuel station, equipped repair area, storage, free Wi-Fi, etc.
Security: CCTV, controlled access
Sailing: uShip chandlery, maritime Cooperative, sailmaker workshops, marine engines (Mercury, Baudoin, Volvo Penta, Yamaha, etc.), marine electronics (Garmin, Humminbird, Navicom, Raymarine, etc.), Beneteau, Jeanneau, Boston Whaler, Bombard dealerships, etc.
Environment: A green port with trees and flowers, sewage pumps, waste and recycling collection from enclosed bins.
Eating out: 25 bars and restaurants, from chef Alexandre Couillon's La Marine (2 Michelin stars) to oyster bars.